CERTIFIED ORGANIC
A beautiful deep amber coloured organic honey collected from the healthy, clean and green southern Eucalyptus forests of Western Australia! 
What is Total Activity?
Total Activity is the measurement of the honey's anti-microbial quality, it's anti-microbial strength in killing bacteria. Any honey with a TA rating higher than 10+ has beneficial antimicrobial properties. The larger the TA number, the stronger the antimicrobial effect level of the honey.
Total Activity Scale = 35+
Beekeeper
Graham Brooks
Origin
The clean and green beautiful Eucalyptus forests of Western Australia's deep south!
Jar
Glass - 100% Recyclable
Flavour
A warm flavour of subtle toffy, subtle cherries and slightly tangy from the activity!
Honey Colour
Medium Amber
Customer Reviews
Customer Reviews
09/19/2021
ABSOLUTELY DELICIOUS!
I thoroughly loved & enjoyed this honey. The taste is SIMPLY DIVINE and I am so happy that I have found my Honey For Life. THANK YOU so much :)
Louise N.

Australia
09/15/2021
Not too runny honey :)
Very tasty, thick honey for our fermented honey garlic. First bottle is working well in the ferment.
Paul P.

Australia
08/11/2021
Delicious!
We ordered this honey from Victoria. It arrived promptly and was very well packaged. We are very happy with the taste and the health qualities. Will definitely order again.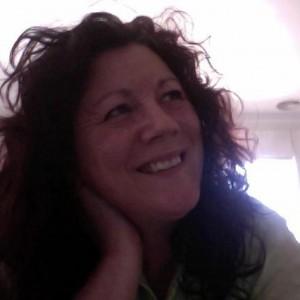 CH
Christina H.

Australia
08/02/2021
Excellent honey
Will buy again, one of the best
THANH Q.

Australia
04/15/2021
Anthony G.

Australia
Orders Packed Daily
We pack and deliver our orders with Australia Post every weekday at 4pm, so be rest assured your order will reach you as fast as possible!

Free shipping orders over $100
Purchase more then $100 worth of product and we'll ship the order to you for free (only available for Australia based customers). All orders are shipped in small 100% recyclable cardboard boxes through Australia Post.

Shipping Cost
We charge a flat $5 for shipping products within Australia for orders under $100
Who has organically certified this product?
The Organic Food Chain company provides organic certification status to our honey, honeycomb and pollen products if they meet their strict criteria and standards.

Where can I view this certification letter?
If the product has organic certification you'll be able to download the certification confirmation letter in the 'DOWNLOAD PDF' button next to the 'ADD TO CART' button.